Colorado
High-Value Home Insurance
High net worth homeowners often require a specialty insurance coverage policy in addition to your standard homeowners' policy.

What is High-Value Homeowners Insurance?
High value homeowners insurance, also known as high net worth homeowners insurance or affluent homeowners insurance, provides specialized coverage for high-value homes and their contents in the state of Colorado. Tailored to meet the unique needs of homeowners with significant assets, this insurance offers comprehensive protection and additional benefits specific to Colorado residents.
Key features of high value homeowners insurance in Colorado include:
1. Increased Coverage Limits: High value homeowners insurance provides higher coverage limits compared to standard policies. This ensures that the value of your home and its contents, such as valuable possessions like artwork, jewelry, antiques, and collectibles, is adequately protected.
2. Extended Replacement Cost Coverage: In the event of a covered loss, high value homeowners insurance offers extended replacement cost coverage. This means the policy will pay for the full cost of rebuilding or repairing your home, even if it exceeds the policy's stated coverage limit, considering the unique construction costs and requirements in Colorado.
3. Agreed Value Coverage: Colorado's high value homeowners insurance typically includes agreed value coverage. In the event of a total loss, the policy pays the agreed-upon value of your home, determined when the policy is issued, eliminating potential disputes over the property's value during claims.
4. Expanded Personal Liability Coverage: This insurance provides higher limits of personal liability coverage, protecting you from financial loss if you are found liable for bodily injury or property damage to others, both within and outside your home in Colorado.
5. Enhanced Coverage for Valuable Items: High value homeowners insurance extends additional coverage for valuable items like jewelry, art, wine collections, and high-end electronics. The coverage often includes broader perils and higher limits compared to standard policies, offering adequate protection for your unique assets in Colorado.
6. Dedicated Claims Handling: With high value homeowners insurance, you can benefit from dedicated claims handling services, ensuring a personalized and efficient claims process that considers the specific circumstances and requirements of high-value homeowners in Colorado.
It's important to note that the specific features and options of high value homeowners insurance can vary among insurance carriers. To find the most suitable coverage for your high-value home in Colorado, it is recommended to contact Castle Rock Insurance given that we are experience brokers and are experienced with high-value insurance.
Is High-Value Home Insurance required in Colorado?
High-value home insurance is not a legal requirement for homeowners in Colorado, irrespective of the value of their homes. However, it is crucial to recognize that while it is not mandatory, obtaining high-value home insurance is highly recommended for homeowners with valuable properties and significant assets. This specialized insurance coverage offers tailored protection and higher coverage limits to adequately safeguard your home and its contents against potential risks such as fire, theft, natural disasters, and liability claims.
In addition, if you have a mortgage on your high-value home, your lender may require you to maintain homeowners insurance as part of the loan agreement. While high-value home insurance may not be explicitly specified, lenders often impose a certain level of coverage to protect their investment.
To ensure you have the appropriate coverage for your high-value home in Colorado, it is advisable to consult Castle Rock Insurance about your questions and concerns.  We can provide guidance on any specific insurance requirements or recommendations you might have. It's essential to stay informed as insurance needs and regulations can evolve over time, ensuring you have the necessary coverage to protect your valuable assets and property in Colorado.
Whenever you're ready, feel free to call (or text) us at (720) 799-1808. Alternatively, we also have a Contact Us form here on our site for you to fill out and submit.
Contact Us Today
For More Information or to schedule a consultation, call us at (720)799-1808 Or Click the button below.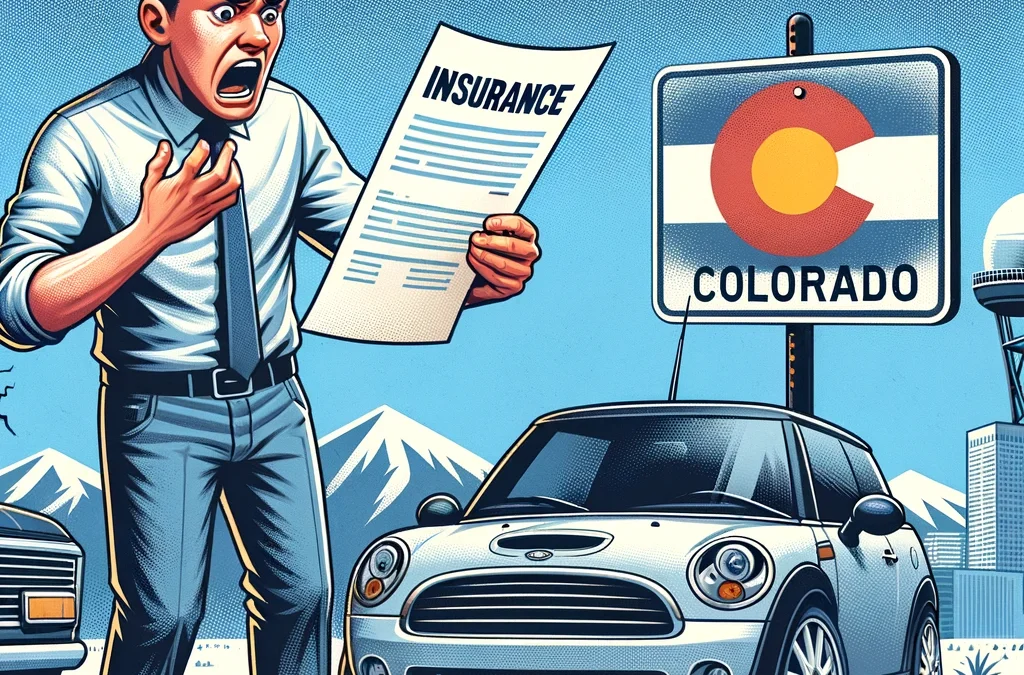 Car insurance in Colorado is notably pricier than the national average, with a significant increase of 53% in the last decade. This surge in rates has resulted in the average annual premium in Colorado being over $1,900, making it a matter of concern for motorists....