Colorado Equipment Breakdown Insurance
Castle Rock Insurance offers full liability coverage for businesses that need equipment breakdown insurance
What is Equipment Breakdown Insurance?
Equipment Breakdown Insurance, also known as Boiler and Machinery Insurance or Mechanical Breakdown Insurance, is a type of insurance coverage designed to protect businesses in Colorado from financial losses resulting from the sudden and accidental breakdown of equipment. This insurance provides coverage for the repair or replacement costs of the damaged equipment, as well as any related business interruption expenses.
In Colorado, Equipment Breakdown Insurance encompasses several key components. Firstly, it offers coverage for various types of equipment that are vital to a business's operations. This can include machinery, boilers, electrical systems, heating and cooling systems, refrigeration equipment, computers, and other essential equipment. The coverage extends to instances of breakdown caused by mechanical failure, electrical short circuit, power surges, or operator error.
In the event of equipment breakdown, Equipment Breakdown Insurance in Colorado covers the costs associated with repairing or replacing the damaged equipment. This includes labor, parts, and any necessary modifications or upgrades to bring the equipment back to its pre-loss condition. The coverage may also extend to the cost of temporary replacement equipment, if needed.
Additionally, Equipment Breakdown Insurance often includes coverage for business interruption losses resulting from the equipment breakdown. This coverage compensates the business for the income lost during the period when the equipment is out of service and unable to perform its intended function. It can also cover additional expenses incurred to mitigate the loss or expedite the restoration of operations.
Expediting expenses may also be covered by Equipment Breakdown Insurance in Colorado. This includes reimbursement for expenses incurred to expedite the repair or replacement process. These expenses may include overtime labor costs, expedited shipping charges for replacement parts, or other costs necessary to minimize the business's downtime and financial losses.
Some insurers providing Equipment Breakdown Insurance in Colorado offer additional services such as risk management consultations and equipment inspections. These services help businesses identify potential risks and implement preventive measures to reduce the likelihood of equipment breakdowns. Regular inspections can also help ensure that equipment is properly maintained and functioning optimally.
While Equipment Breakdown Insurance is not legally required in Colorado, it is highly recommended for businesses across various industries. It provides financial protection against unexpected equipment failures, allowing businesses to resume operations swiftly and minimize the impact on their bottom line. Businesses in Colorado should consult with Castle Rock Insurance.  We can your specific needs and obtain comprehensive coverage that aligns with the unique risks and requirements of their operations.
Is Equipment Breakdown Insurance required in Colorado?
Equipment Breakdown Insurance is not required by law in Colorado. The state does not have specific regulations or mandates that businesses must carry this type of insurance coverage. However, while it is not a legal obligation, obtaining Equipment Breakdown Insurance is highly recommended for businesses operating in Colorado.
Although not mandated, there are practical reasons why businesses should consider securing Equipment Breakdown Insurance. Equipment breakdowns can result in significant financial losses, including repair or replacement costs, business interruption expenses, and potential liabilities. Having insurance coverage helps businesses mitigate these risks and provides financial protection.
Furthermore, many clients or business partners may require proof of insurance coverage as a condition for entering into contracts or agreements. By having Equipment Breakdown Insurance, businesses can demonstrate their commitment to risk management and their ability to handle unexpected equipment failures, enhancing their credibility and competitiveness.
While Equipment Breakdown Insurance is not a legal requirement in Colorado, it is a proactive measure that can protect businesses from financial losses and ensure their operations continue smoothly in the face of equipment failures. Businesses should consider the potential risks and benefits of this insurance coverage and make informed decisions based on their specific circumstances.
Whenever you're ready, feel free to give us a call at (720) 799-1808. Alternatively, we also have a Contact Us form here on our site for you to fill out and submit.
Contact Us Today
For More Information or to schedule a consultation, call us at (720)799-1808 Or Click the button below.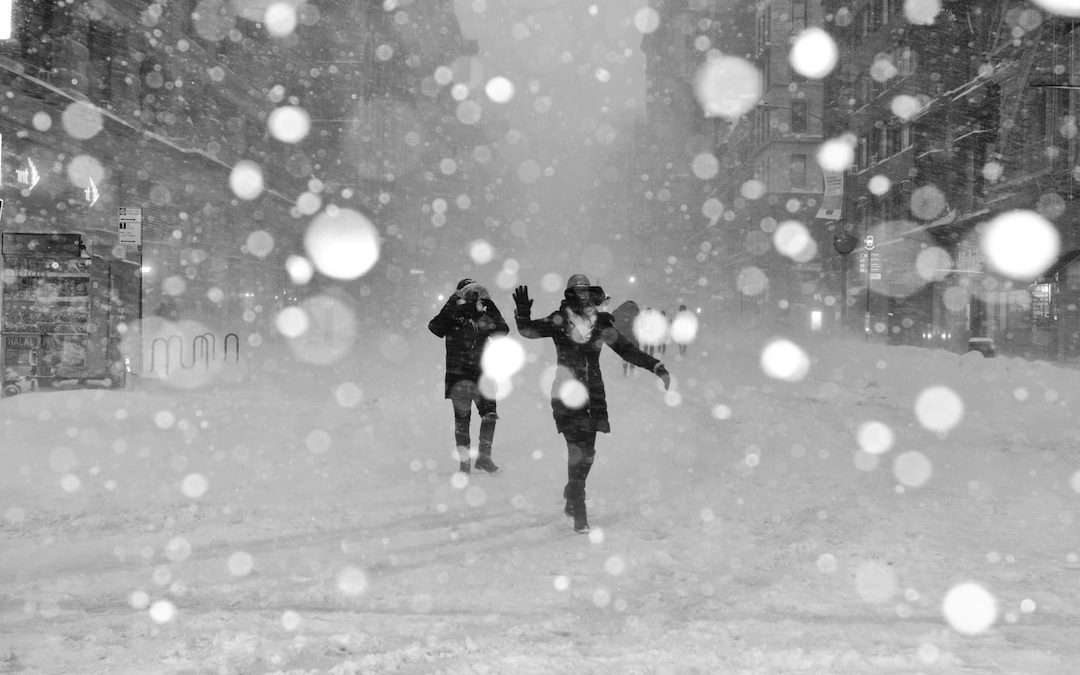 Colorado is becoming a hotbed for extreme winter weather events, which include heavy snowstorms to hailstorms. These weather phenomena have significant impacts on insurance premiums and claims throughout the state [1]. For homeowners, understanding these impacts is...