Colorado Directors & Officers (D&O) Insurance
Castle Rock Insurance offers full directors & officers liability coverage for Colorado businesses and organizations.
What is Directors and Officers (D&O) Insurance?
Directors and Officers (D&O) Insurance in Colorado is a form of liability insurance specifically designed to provide financial protection to directors and officers of companies or organizations in the state. It offers coverage in the event they are sued for alleged wrongful acts or mismanagement in their roles. D&O Insurance covers legal defense costs, settlements, and judgments arising from lawsuits brought against directors and officers personally, as well as the reimbursement of losses incurred by the organization itself.
D&O Insurance in Colorado provides coverage for claims related to alleged wrongful acts committed by directors and officers while carrying out their duties. These acts can include breaches of fiduciary duty, negligence, errors in judgment, misstatements, omissions, or misleading statements that result in financial losses or harm to stakeholders.
The insurance policy offers financial protection for directors and officers who may face personal liability due to their managerial decisions or actions. It covers the costs of legal defense, including attorney fees, court costs, and settlements or judgments if the lawsuit is successful. This coverage ensures that directors and officers have the necessary support to defend themselves against claims and potential financial repercussions.
D&O Insurance in Colorado also includes coverage for the organization itself, reimbursing the company for losses suffered as a result of claims against its directors and officers. This coverage helps protect the organization's financial stability and ensures it can recover from potential financial damages caused by lawsuits.
D&O Insurance typically consists of several coverage parts, including Side A, Side B, and Side C coverage. Side A coverage protects individual directors and officers when the company cannot or is not allowed to indemnify them. Side B coverage reimburses the company when it indemnifies its directors and officers for their legal expenses. Side C coverage, also known as entity coverage or securities coverage, provides protection for the organization itself against claims related to securities violations, such as shareholder lawsuits.
D&O Insurance in Colorado can cover a wide range of claims, including shareholder lawsuits, allegations of breach of fiduciary duty, mismanagement, employment practices violations, regulatory investigations, and lawsuits by creditors or competitors.
Having D&O Insurance is of utmost importance for companies and organizations operating in Colorado. It helps attract and retain qualified directors and officers by providing a layer of protection that alleviates concerns about personal liability. This insurance coverage encourages talented individuals to assume leadership roles within the organization and contributes to the overall stability and growth of the business.
Companies and organizations in Colorado should carefully assess their D&O insurance needs and work with Castle Rock Insurance. We specialize in this area to secure appropriate coverage limits and policy terms. This ensures that the policy aligns with the organization's specific requirements and provides comprehensive protection for its directors, officers, and overall business interests in accordance with Colorado regulations and laws.
Is Directors & Officers (D&O) Insurance required in Colorado?
Directors & Officers (D&O) Insurance is not legally required in Colorado. The state does not have specific laws or regulations mandating companies or organizations to carry D&O Insurance. However, while it is not obligatory, there are important considerations that may make D&O Insurance necessary.
Although Colorado does not impose a requirement, many companies, especially larger corporations and organizations, often opt to obtain D&O Insurance as a standard business practice. This is because D&O Insurance provides essential financial protection for directors and officers in the event they face lawsuits or claims arising from their management decisions or actions.Furthermore, various stakeholders such as investors, partners, lenders, and contractual agreements may insist on the presence of D&O Insurance as a prerequisite for involvement. It serves as a risk management measure and safeguards the interests of these parties.
Even in the absence of legal obligations, obtaining D&O Insurance is widely regarded as a best practice for companies and organizations. It helps attract competent directors and officers by offering them a level of protection against personal liability. Additionally, D&O Insurance provides financial security and peace of mind for directors, officers, and the company itself in situations involving legal proceedings, allegations of misconduct, or other claims.
Ultimately, the decision to secure D&O Insurance depends on factors such as the size and nature of the business, industry norms, the expectations of stakeholders, and the company's risk appetite. It is advisable for companies in Colorado to seek guidance from Castle Rock Insurance and legal advisors to assess their specific needs and determine whether obtaining D&O Insurance is prudent and advantageous for their particular circumstances.
Whenever you're ready, feel free to give us a call at (720) 799-1808. Alternatively, we also have a Contact Us form here on our site for you to fill out and submit.
Contact Us Today
For More Information or to schedule a consultation, call us at (720)799-1808 Or Click the button below.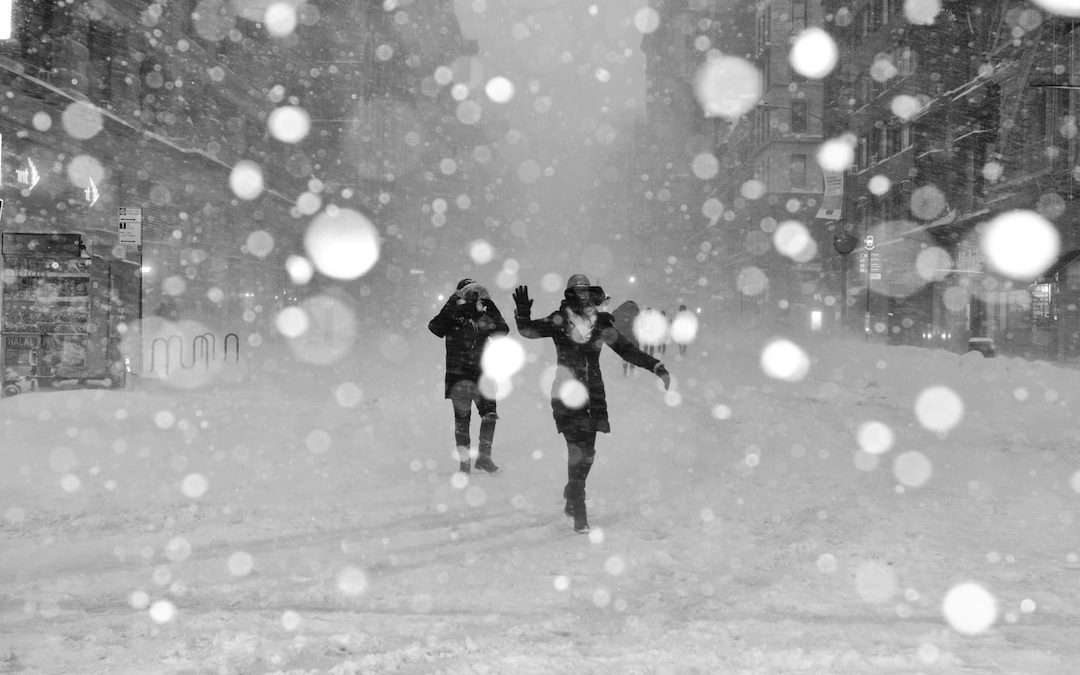 Colorado is becoming a hotbed for extreme winter weather events, which include heavy snowstorms to hailstorms. These weather phenomena have significant impacts on insurance premiums and claims throughout the state [1]. For homeowners, understanding these impacts is...