Colorado Flooring Installation Contractor Insurance
Castle Rock Insurance offers full liability insurance for flooring installation contractors.

What is Flooring Installation Contractor Insurance?
Flooring Installation Contractor Insurance is a specialized insurance coverage that offers financial protection to contractors operating in the flooring installation industry, specifically in Colorado. These contractors face unique challenges and risks inherent to their profession, making comprehensive insurance coverage essential for their business operations.
One vital aspect of Flooring Installation Contractor Insurance is general liability coverage. This insurance protects contractors from third-party claims arising from bodily injury or property damage during their flooring installation projects. For example, if a client or visitor sustains an injury on the job site or if the contractor accidentally damages a client's property, general liability insurance provides the necessary financial support to cover associated costs, including legal expenses.
Another important coverage for flooring contractors in Colorado is workers' compensation insurance. This type of insurance is particularly relevant for contractors who have employees. It provides coverage for medical expenses, lost wages, and rehabilitation costs if an employee gets injured or falls ill while performing work duties. Workers' compensation insurance safeguards both the contractor and their employees in the event of work-related accidents or health issues.
Commercial property insurance is crucial for flooring contractors in Colorado as it protects their business property, such as tools, equipment, and supplies, against risks like fire, theft, vandalism, or natural disasters. Given Colorado's diverse climate and environmental factors, this insurance becomes even more important. In case of property damage, commercial property insurance helps cover the costs of repairs or replacement, ensuring that contractors can continue their business operations without significant interruptions.
Installation floater insurance is specifically designed to protect flooring contractors' materials and supplies during transportation or on the job site. This insurance safeguards against potential damage or loss of materials before they are installed, such as accidents during transit or incidents at the job site.
Business interruption insurance is crucial for flooring contractors in Colorado due to the unpredictable weather conditions the state experiences, including severe storms or wildfires. This insurance provides coverage for lost income and ongoing expenses during the recovery period following a covered event. Business interruption insurance enables contractors to recover financially and resume their operations as quickly as possible.
Additionally, flooring contractors in Colorado can benefit from contractor's tools and equipment insurance, which protects their tools and equipment from theft, damage, or loss, both on and off the job site. This insurance ensures that contractors can continue their work without significant disruptions caused by the absence or damage of essential tools and equipment.
Obtaining comprehensive Flooring Installation Contractor Insurance is vital for contractors in Colorado. It enables them to effectively mitigate potential risks and liabilities, safeguard their business, protect their assets, support their employees, and provide peace of mind to their clients. By having the right insurance coverage in place, flooring contractors in Colorado can operate their business with confidence, knowing they are adequately protected against unforeseen circumstances.
Is Commercial Flooring Insurance required in Colorado?
In Colorado, there is no specific legal requirement that mandates commercial flooring contractors to have Commercial Flooring Insurance. However, it is important to understand that insurance requirements can vary depending on the specific project, client, or contractual agreements.
While Commercial Flooring Insurance may not be legally mandated, many clients, general contractors, or project owners often impose insurance requirements on contractors as a condition for working on their projects. These requirements may include general liability insurance and workers' compensation insurance to ensure contractors have adequate coverage to address potential risks and liabilities.
Even though it may not be a legal requirement, obtaining appropriate insurance coverage is highly recommended for commercial flooring contractors in Colorado. Such coverage plays a crucial role in protecting their business, assets, and employees from unforeseen events such as accidents, property damage, or lawsuits, which can lead to significant financial losses. Insurance coverage acts as a safety net, providing contractors with the means to navigate potential risks and liabilities associated with their work.
It is advisable for commercial flooring contractors in Colorado to consult with Castle Rock Insurance given we can help answer your questions regarding construction-related insurance. We can offer guidance on the recommended types and levels of insurance coverage based on the contractor's specific needs, project requirements, and industry best practices.
At Castle Rock Insurance, we understand the unique risks faced by flooring contractors and specialize in providing tailored insurance solutions. Our experienced team can assist contractors in determining the most appropriate insurance coverage for their specific requirements. We aim to offer comprehensive coverage that protects the business, assets, employees, and clients of flooring contractors.
By partnering with Castle Rock Insurance, commercial flooring contractors can have peace of mind, knowing they have the right insurance coverage in place to meet project requirements and mitigate potential risks. Our expertise and personalized approach ensure that contractors can operate their businesses confidently, knowing they are well-protected against unforeseen circumstances.
Whenever you're ready, feel free to give us a call at (720) 799-1808. Alternatively, we also have a Contact Us form here on our site for you to fill out and submit.
Contact Us Today
For More Information or to schedule a consultation, call us at (720)799-1808 Or Click the button below.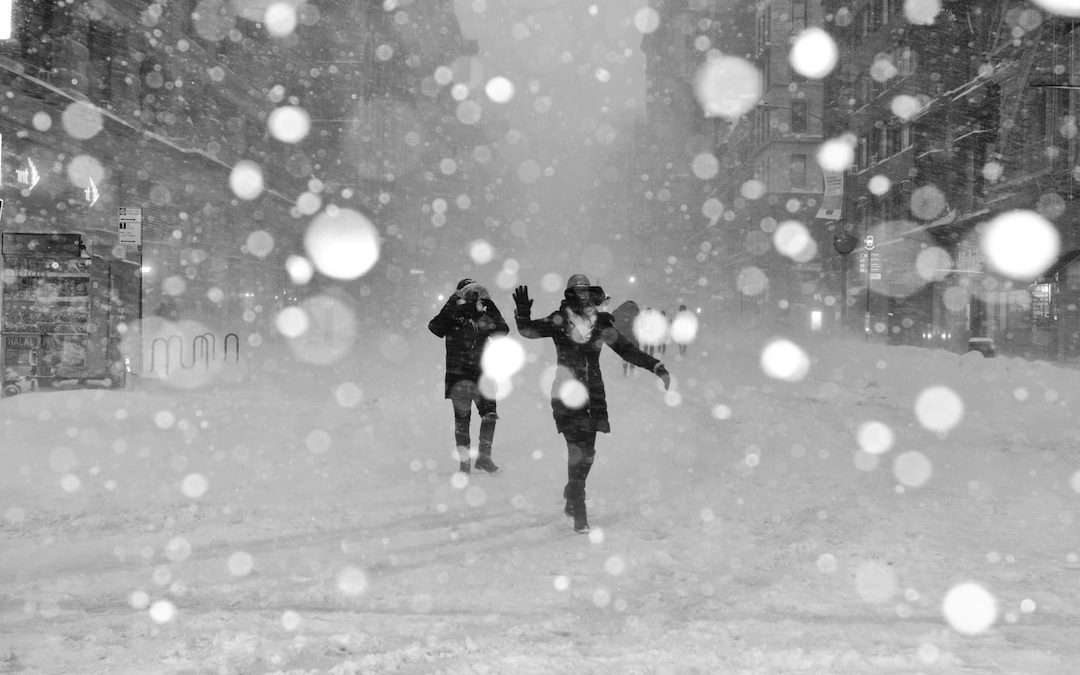 Colorado is becoming a hotbed for extreme winter weather events, which include heavy snowstorms to hailstorms. These weather phenomena have significant impacts on insurance premiums and claims throughout the state [1]. For homeowners, understanding these impacts is...